Exploring around
Last week I was in Pasadena for a work trip. This was my second time in the Los Angeles area, and considering I have still not given the films from last time to be developed, I consider it a win in my book that this post is up. This post is mostly a collection of shots I took throughout the trip and interesting places or things I saw.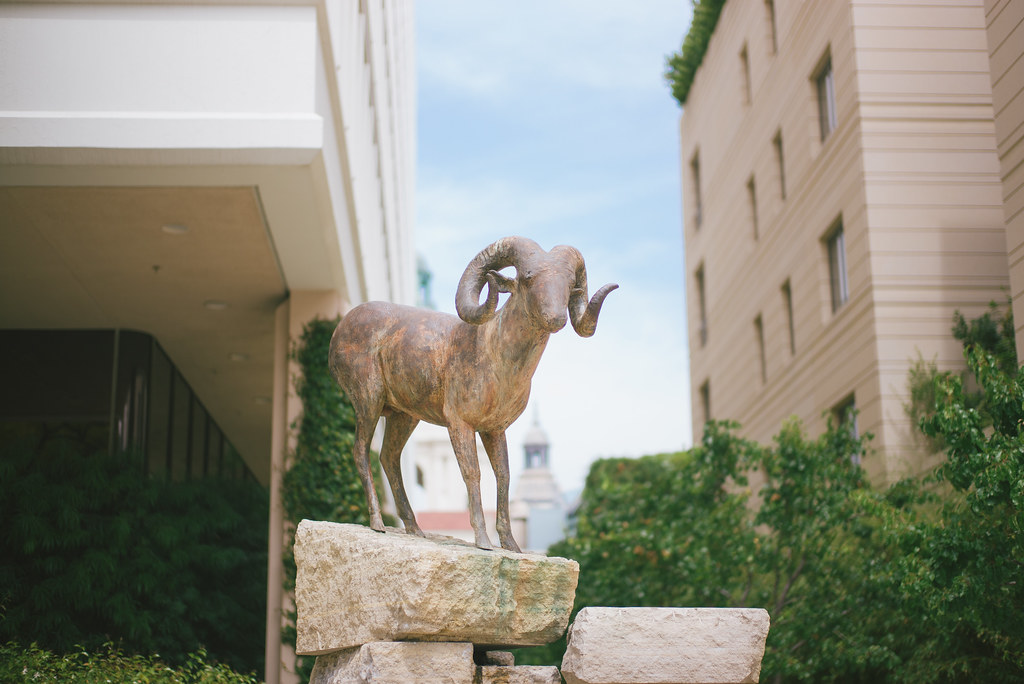 I have an inherently soft spot of any irregular shaped wood table, especially the ones in natural shape of wood. This was taken at Europane bakery near downtown Pasadena.
Art Center of College of Design
I also had a chance to visit the Art Center College of Design and they had a Ray Eames exhibition going on.
The city by the night
It fascinates me how often cities have an alter ego that takes over at night. Pasadena was similar. Some shots from the night walk when out for dinner.
The following shots were me trying to use a USPS post box as a replacement for tripod to try long exposure shots. While it did not work as I had intended them to, I do find the imperfections rather charming. Also this continues to be a welcome addition to my series of blurry shots of cities that tries to see "can you capture the essence of a city in an out of focus shot?"
Last day
The highlight of my last day was visiting Mohawk, a clothing store that a friend of mine had recommended. More on that later.
Mohawk General Store
I visited, Mohawk, a super rad clothing store on Sunset Boulevard, near Silver Lake, that had some of my all favorite brands like Our Legacy, Nonnative etc. The vibe was similar to Maas & Stacks, my favorite clothing store from SF.
I ended up buying the blue ones from Revieras. While not the most comfortable shoes, they sure look great & are a solid addition for the summer wardrobe.
Check out the pics on Flickr.